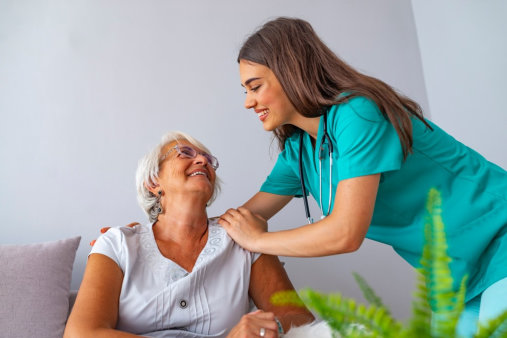 The ability to calmly address patient concerns is one of the most important characteristics that nursing students are taught here in Dominion Academy And HealthCare Services. Sometimes, patients feel anxious about a visit to the clinic, so nurses must be able to help these clients in these instances.
Calming patients down is part of the training in our healthcare academy, and we are here to share a few tips you can use should you encounter an anxious patient. Take a look:
Breathing exercises. If your patient is anxious, help them keep their anxiety under control by doing some breathing exercises.
Guided imagery. This method involves guiding the patients to picture a relaxing environment as clearly as they can. And this takes them out of the sterile-looking room they're in.
Play soothing music. Studies have found that playing relaxing music for 15 minutes significantly decreases patient anxiety.
Adequate training is part of providing quality health care services in Maryland. And this is why we are here. We will give you everything you need to provide the best care to your future patients.
Looking for quality nursing education in Lanham, Maryland? Look no further. Give us a call at 240-770-7774 to learn more.