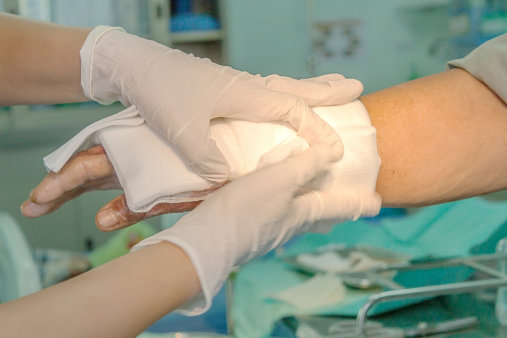 Burns often result from direct or indirect contact with heat, electric currents, radiation, or chemical agents. These can lead to cell death, which leads to hospitalization and can even be fatal to some patients.
There are different types of burns that you should be aware of. Knowing the type of burn will give you a good idea of how to treat it. However, all burns should be taken seriously regardless of how "bad" it looks.
Dominion Academy And HealthCare Services trains each of our students on how to appropriately respond to burns. That's just a normal day at our healthcare academy. But we want to do our part in keeping people safe, so we are here to talk about the different types of burns. Take a look:
First-degree burns. These only affect the outer layer of the skin. They cause pain, redness, and some swelling.
Second-degree burns. These affect both the outer and inner layers of the skin and are also called partial-thickness burns. They cause pain, redness, swelling, and blistering.
Third-degree burns. These affect deeper layers of the skin, and are also known as full-thickness burns. They cause white or blackened, burned skin. Another symptom is that the affected area, as well as the area around it, may feel numb.
Having a nursing education in Lanham, Maryland can help you in knowing exactly what to do to handle each burn type, but first-aid education can also be a great alternative.
Producing qualified healthcare professionals is what our health care services in Maryland strive to do. Learn more about us by giving us a call. Dial 240-770-7774.