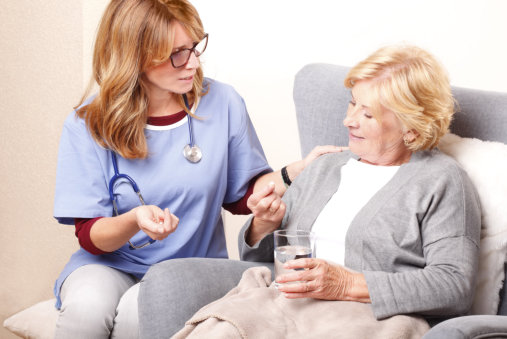 A medication aide, also called a medication technician, is responsible for the administration of medicines in a care facility under the supervision of a registered nurse or a licensed practical nurse. Other responsibilities may include observing and reporting any changes in the condition of the patient, basic hands-on patient care, gathering samples for analysis, and coordinating with nurses and other technicians.
For those who want to earn a certification in this line, they will need to complete a training program approved by the state. Dominion Academy And HealthCare Services offer an excellent medical training course in our healthcare academy in Maryland. By the end of the course, the medication technician will have gained the following qualities.
In-depth knowledge of patient care, procedures, and equipment.
After their healthcare training, medication aides must be an expert in proper administration of medicine either oral or topical, and they must understand their legal and ethical implications. (They're not allowed to change medications, provide injections, or start IV drips!) Familiarity with medical terminologies is vital as well.
Excellent communication and interpersonal skills.
Part of the role of a technician is to build a connection with the patients and their families. They must exercise empathy, active listening, and efficient problem-solving skills.
Detail-oriented.
There is no room for medical errors in the healthcare industry; even an honest mistake is unacceptable. Giving the right medicine with the right dosage to the right patient at the right hour seems like a tough job. A keen eye for details is the key. It's that simple.
If you're interested to become a certified medication aide, apply now in our academy. We offer accredited programs and training courses for any Health Care Services in Lanham, Maryland. Call us today!